Season's Greetings on the Go: Holiday Tips for Truckers
The holiday season is a time of joy and celebration, but for truckers, it's also one of the busiest and most challenging times of the year. At Doc Wyatt's Towing in Sulphur Springs, TX, we recognize the hard work and dedication of truck drivers who keep our holidays moving.
Embracing the Holiday Spirit on the Road
One of the best ways to combat the holiday blues while on the road is to bring the festive spirit into your cab. Small, manageable decorations like a mini Christmas tree or string lights can transform your space into a holiday haven. Be sure to secure any decor safely to avoid distractions while driving.
Creating a holiday-themed playlist can also lift your spirits. Music has the power to elevate mood and keep you energized, and there's nothing like your favorite holiday tunes to bring in the cheer.
Bridging the Distance During the Holiday Season
One of the most challenging aspects of being a trucker during the holidays is the physical distance from family and friends. However, with a bit of planning and the use of technology, you can bridge this gap and maintain those vital connections.
Embrace Technology for Communication
Modern technology offers numerous ways to stay in touch and feel closer to your loved ones, even when you're miles away:
Video Calls: Platforms like Zoom, Skype, or FaceTime can be a window into your family's world. Schedule regular video calls to catch up, share stories, or even have a virtual meal together.
Social Media: Use platforms like Facebook, Instagram, or Twitter to share your journey and experiences. Regular posts, photos, or short videos can help you and your family feel more connected.
Messaging Apps: Apps like WhatsApp or Messenger allow for instant communication. Share messages, pictures, voice notes, and even short videos to keep the conversation going throughout the day.
Emails and Letters: Sometimes, the old ways have a unique charm. Write emails or, if possible, post letters or postcards from the road. They can be a wonderful surprise for your loved ones and a keepsake for the future.
Integrating Family into Your Schedule
With a little bit of planning, you can also physically connect with your family:
Plan Routes Near Home: If possible, plan your routes to include a stop near home. Even a brief visit can be rejuvenating for both you and your family.
Coordinate with Significant Dates: Try to align your schedule with significant dates like anniversaries, children's birthdays, or other special family occasions.
Surprise Visits: Whenever feasible, arrange a surprise visit home. These unexpected moments can create cherished memories.
Creating Shared Experiences
Even from a distance, you can create shared experiences:
Watch Movies or Shows Together: Pick a movie or a TV show and watch it simultaneously while on a call. It can feel like you're enjoying it together in the same room.
Online Games: Engage in online games or mobile apps that you can play together with your family.
Virtual Celebrations: For major holidays, organize a virtual celebration. Share the festive spirit by opening gifts or having a meal together over a video call.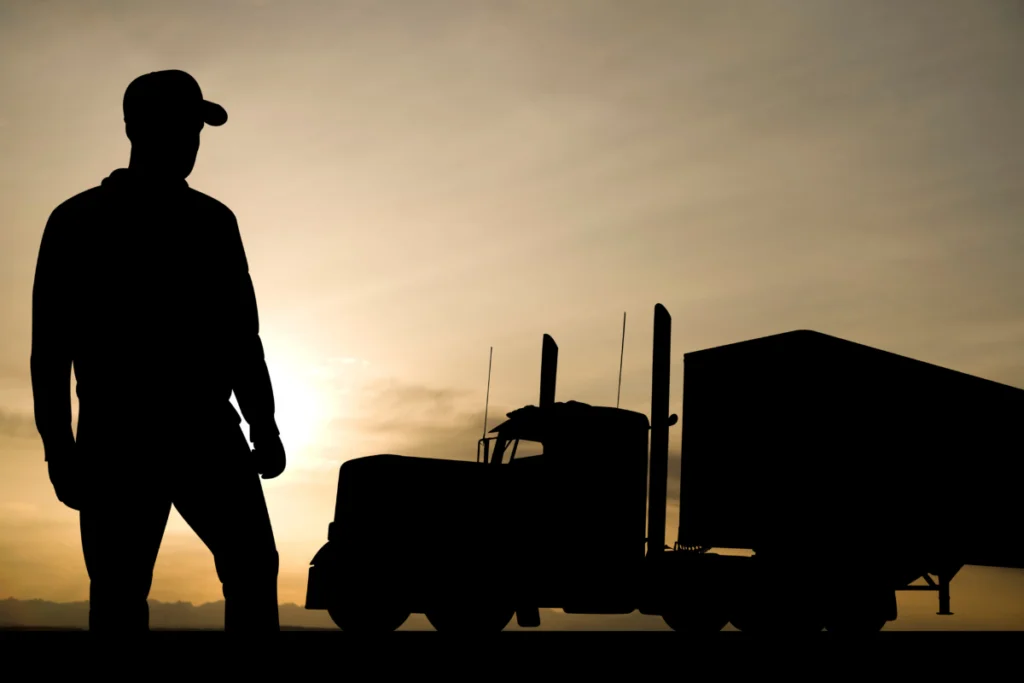 Navigating Holiday Traffic and Weather
Traffic during the holidays can be unpredictable. Using real-time traffic apps helps in navigating congested routes more efficiently. Planning alternative routes in advance can also save you from unexpected delays.
Texas weather can be quite diverse during the winter. Stay prepared for anything from mild rain to a sudden cold snap. Keeping an eye on weather forecasts and adapting your driving to the conditions is key for safe travel.
Health and Well-being During the Holidays
Staying healthy during the holiday season is crucial. Opt for nutritious meals, even when on the road. Packing healthy snacks or preparing simple meals in your truck can keep you away from unhealthy fast-food options.
Incorporating exercise into your routine is also important. Simple exercises like stretching or quick workouts during breaks can boost your energy levels and keep you fit.
Safety First with Doc Wyatt's Towing
No matter how well you plan, emergencies can happen. Keep emergency contacts, including Doc Wyatt's Towing, within easy reach. Our range of services ensures that you have dependable support in any situation in Sulphur Springs, TX.
As you navigate the holidays, remember that Doc Wyatt's Towing is here to support you. We wish you a safe and joyful holiday season and thank you for your tireless efforts in keeping our holidays bright and full of cheer.